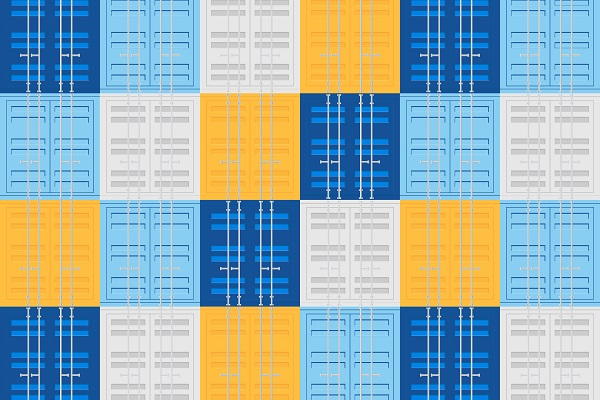 In Industry 4.0, the manufacturing value chain is being disrupted, and new revenue models are emerging. But IoT is complex, and manufacturers' concerns need addressing.
The 4th Industrial Revolution
Copy
In the complex, capital intensive world of manufacturing, adopting a new technology means major outlays. But once in a while, a technology comes along that cannot be brushed aside. Steam engines, then electricity, then computing drove the first three industrial revolutions. Clearly manufacturers could not afford to ignore those technologies.
In the digital transformation of Industry 4.0, manufacturers cannot afford to be left by the wayside. Machine connectivity and the harnessing of data are disrupting every link in the value chain, from sourcing to service; and new revenue models are emerging. However, IoT is complex, and manufacturers' concerns need addressing.
Manufacturers' concerns, and plgd solutions
Copy
1. Data and device security
Copy
With a multitude of device types across the manufacturing facility, many of which do not have the capability to run security software, data and device security is high on the list of concerns as manufacturers plan their digital transformation.
The plgd secure by design IP framework enables device ownership transfer using manufacturer certificates, secure device provisioning, mutual-TLS authentication using X.509 certificates, ACLs, OAuth2.0, audit log, and end-to-end encryption using TLS/DTLS.
Connect device-to-device or device-to-client, keeping data in the local network; or connect via the cloud.
In this Open Connectivity Foundation (OCF) compliant framework, the complexities of developing a secure, tailored IoT solution, are reduced. And our open source developer ecosystem means that security is not a matter of blind trust, but verifiable.
On the road to success with 4.0 technologies, manufacturers adopt a transformative perspective while making changes incrementally with ongoing feedback and continual improvements. Strategic decisions are based on data, and benefits emerge across the entire value chain, driving productivity and cost improvements as well as revenue growth. Deployment capabilities and flexibility are key to this, and technology that enables this flexibility can justify expenditure.
With plgd, deploy at a low level without infrastructure, test, adapt, and, with the platform's versatility, build quickly; then scale to millions of devices provisioned with zero-touch. Scale from device-to-device to device-to-cloud, or from a centralized endpoint to hybrid cloud multi-region.
Some devices across your facility may be new, others legacy. Those many different device types all need to talk to each other. Plus, across an expansive facility, with metallic objects reflecting and diffracting wireless signals, connectivity may be poor in places, and downtime a risk anywhere.
Proprietary 'IoT Protocols' hinder the ability for diverse systems and devices to talk to each other. With plgd's all-IP based platform, diverse data sets 'lego together', facilitating insights and intelligent solutions based on the interactions between data sets.
plgd enables devices to function with intermittent connectivity, and a protocol gateway or centralized communication hub is not necessary. The platform supports device-to-device / M2M communication over IP technologies, including Ethernet, WiFi, Thread, and Bluetooth. This is the standardized, widely adopted, mature Internet Protocol for the Internet of Things.
Some operational policies and technologies dictate that data is stored on the premises, not in the cloud.
plgd hub is open source, and on-premise Kubernetes deployment is an easy three-step process: download, deploy, and experience. You have complete control over your data. Enterprise support is available.
Highly defined use cases
Copy
Manufacturers need a bird's eye view for more effective planning, more efficient manufacturing, to build more innovative products, and introduce new business models. But to capitalize most effectively on opportunities and needs specific to the manufacturer, applications must be tightly defined – these applications don't come out of any box.
plgd is a versatile base with the tools for manufacturers to more easily develop applications for highly defined use cases across the broadest possible range. The fundamentals are open standards and frameworks, a common data model, an API foundation, and built-in security.
How can manufacturers enable secure digitalization for their customers?
With plgd, manufacturers can ship devices with the device library, IoTivity. This gives their customers an easy, secure method to access devices, learn about how their devices are being used, and manufacturers (or plgd) can develop more effective applications for respective use cases. Manufacturers with industry customers can enable their customers to more productively mine device data to inform their operations.